Time to catch up on some of my NetGalley reading!  Other commitments got in the way, but I was finally able to finish this 3rd book in a great NA series!
Synopsis: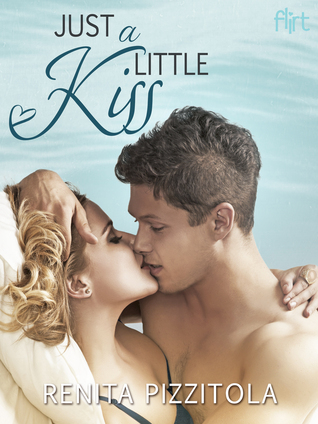 In the sizzling new novel of Renita Pizzitola's Crush series, Felicity knows that "Summer Boys" are only good for one thing. But what if hooking up with the right guy could lead to a fresh start?
Like most of the residents of her dead-end beach town, Felicity Daniels doesn't know what she wants from her future. Instead of college, she's waiting tables at the local grille where she's more likely to run into the guy who was the love of her life—until one decision changed everything. Now as this year's tourist season kicks in to high gear, Felicity realizes that whatever she wants isn't going to be found here.
Mason Hayes is the quintessential Summer Boy: hot, impulsive, and born without strings attached. While in town helping with the family fishing charter, he plans to have a little fun—and hopefully get over a certain girl. He's never had a long-term relationship, but when he meets Felicity, he wonders if he's found the girl who could change that.
With her heart still in repair, Felicity's happy to have a distraction like Mason, but her best friend thinks he could also be her ticket out of this town. What's the harm in using him to escape more than just her boredom? After all, he is just a Summer Boy, and they never stick around. But after one kiss, Felicity wonders if only one summer with Mason will ever really be enough.
Find it on Goodreads: https://www.goodreads.com/book/show/24809304-just-a-little-kiss
Order it on Amazon: http://amzn.to/1FEnttd
My Review:
4.5 stars — I received an ARC of this book through netgalley (though in all honesty I didn't get to it until after release, so I just read my preordered copy).
Mason's story!!! It's been awhile since I read the first two books in this series, but I remember being sincerely hoping that Mason got his own story. This book was filled with so much hilarity, I had trouble not highlighting all the bantering and teasing between Felicity and Mason. And I just looked back at my review for Just a Little Flirt and had the same comment, so Ms. Pizzitola knows how to NAIL that sexy/funny chemistry. I really appreciated that Mason wasn't as hung up on Brinley as I'd expected him to be….I knew he took the job to get away from it all, but he really had accepted that how he felt for his best friend wasn't the love that he thought it was. So, on his side of things anyways, this story really was about his developing relationship with a girl he meets on a summer job. I appreciated that his character remained consistent to what I remember of him in the first book…. He could be sweet, but he had a bit of arrogance that remained in this book. But I never doubted his feelings for Felicity….he just had a few moments of dumbassery to make things complicated.
Felicity was a bit of a different story. It was interesting to have a character who may have been out of love with her ex, but was still profoundly affected by how that fallout happened. There were times that I really loved her, but there were just as many times that I wanted to bang my head against the wall with her back and forthness…. While Ms. Pizzitola does eventually give some great insight into why Felicity is the way she is, in some ways I think I would have been more sympathetic to her character had I learned about that earlier on (or maybe if I had just realized what was happening on my own). Basically, I ended up agreeing with Mason…she truly was a frustrating girl.
As per usual, in addition to the main characters, there were some equally intriguing secondary characters. Can I just say I squealed a little bit when I read the next book excerpt and saw that it was Isla's book?? Can't wait for that one to come out.
If you haven't read the other books in this series, you can still enjoy this one on its own. But I have no doubt that once you've enjoyed it, you'll want to read more of Ms. Pizzitola's characters.
I'll leave you with one of the many amazing pieces of banter found in the book:
"What do you think? Should I go with the silk or satin sheets?"
"Are you going to school or making a porno?"
"You say that like it can't be one and the same."